2023 Aviator
vs. the Competition
VEHICLE COMPARISON
|   | 2023 LINCOLN AVIATOR | 2023 AUDI Q7 | 2023 BMW X7 | 2023 Volvo XC90 | 2023 Cadillac XT6 |
| --- | --- | --- | --- | --- | --- |
| Engine Configuration | V6 | V6 | Inline 6 | Inline 4 | V6 |
| Engine Power | 400 hp @ 5,500 rpm | 335 hp @ 5,000 rpm | 375 hp @ 5,500 rpm | 295 hp @ 5,700 rpm | 310 hp @ 6,600 rpm |
| Engine Torque | 415 ft-lbs. @ 3,000 rpm | 369 ft-lbs. @ 1,370 rpm | 553 ft-lbs. @ 1,800 rpm | 310 ft-lbs. @ 2,200 rpm | 271 ft-lbs. @ 5,000 rpm |
| Transmission | 10-speed shiftable automatic | 8-speed shiftable automatic | 8-speed shiftable automatic | 8-speed automatic | 9-speed shiftable automatic |
| Fuel Economy (city/hwy/combined) | 17 / 24 / 20 mpg | 18 / 22 / 20 mpg | 21 / 25 / 22 mpg | 20 / 26 / 22 mpg | 19 / 26 / 21 mpg |
| Drivetrain | All wheel drive | All wheel drive | All wheel drive | All wheel drive | Front wheel drive |
| Cargo Space | 18.3 cu. ft. | 14.2 cu. ft. | - | - | 12.6 cu. ft. |
Intelligently designed for comfort and convenience.
Intelligently designed for comfort and convenience, the Lincoln Aviator® SUV provides a sense of peacefulness and elevated focus that propels you through every drive.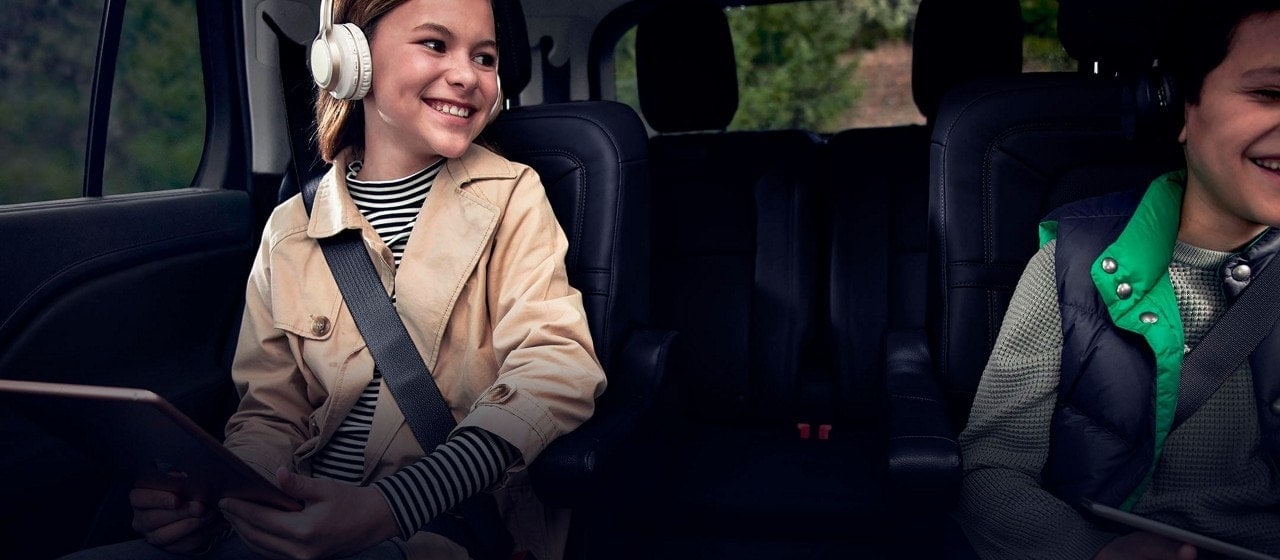 2023 AVIATOR®
Design Features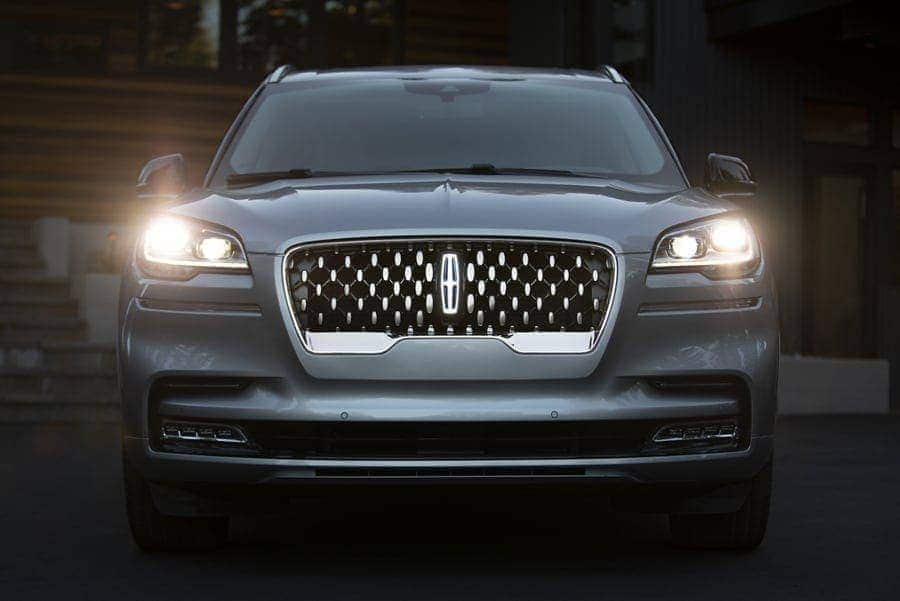 AVAILABLE ADAPTIVE PIXEL LED HEADLAMPS
Placing light where it's needed. The Adaptive Pixel LED Headlamps apply a number of technologies to appropriately place light both on and off the road. At highway speeds, available speed-dependent lighting is designed to shine light farther into the distance; at slower speeds, the light array widens, helping drivers to detect pedestrians and potential hazards. Light-bending functionality uses camera technology to read road signs and lane markings to pre-illuminate the direction the road is heading.
Lincoln Aviator® Grand Touring model shown. Available at Lincoln EV-certified retailers only.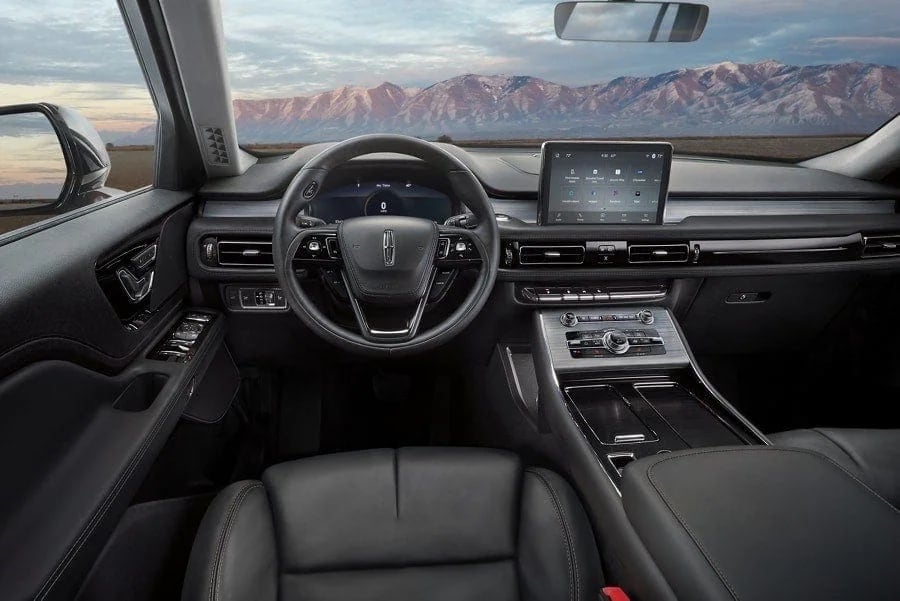 WHISPER-QUIET INTERIOR
Experience the sound of sanctuary. The Lincoln Aviator® SUV features available active noise control that captures, analyzes and cancels sound within the cabin. An acoustic-laminate windshield and front-door glass as well as expandable baffles further enhance interior quietness. To reduce sound from the powertrain, the engine compartment is sealed with a dual wall, and the exhaust system is dual-valved. These attributes and more were all artfully crafted for your peace of mind.
LINCOLN EMBRACE
You're near, and your Aviator SUV can tell. When it senses your approach, Lincoln Embrace* activates as if to say "Welcome back" and "Where to next?"
*Lincoln Embrace features and functions vary by model.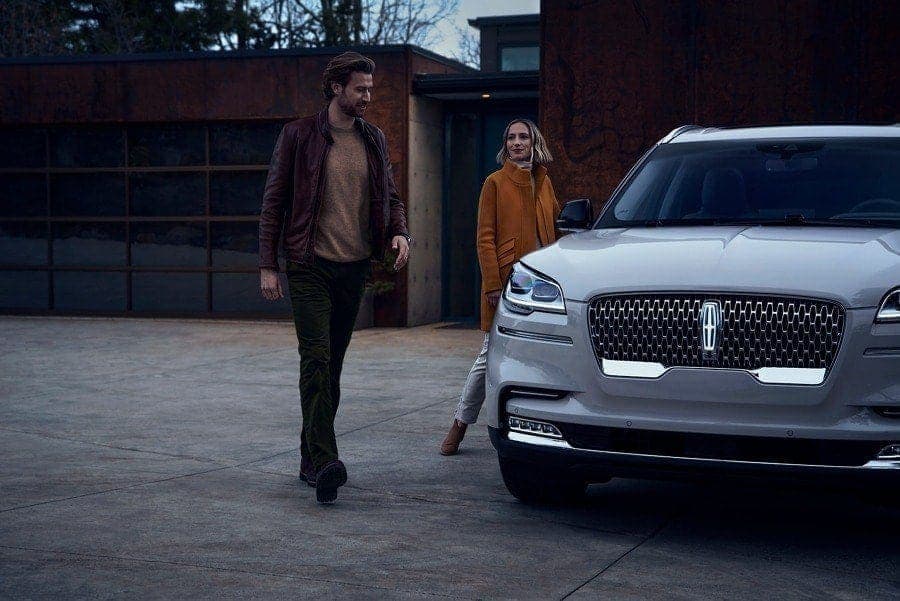 APPROACH DETECTION
When your key fob or your personal smartphone, with available Phone As A Key,* is within a detectable range, the Lincoln Aviator® responds to your approach. A dazzling array of welcome lighting in the front, rear and interior warmly greets you. Plus, models with the available Air Glide Suspension will lower themselves to help make getting in and loading cargo easier.
*Requires feature activation via the Lincoln Way™ App. Lincoln Way, compatible with select smartphone platforms, is available via a download. Message and data rates may apply.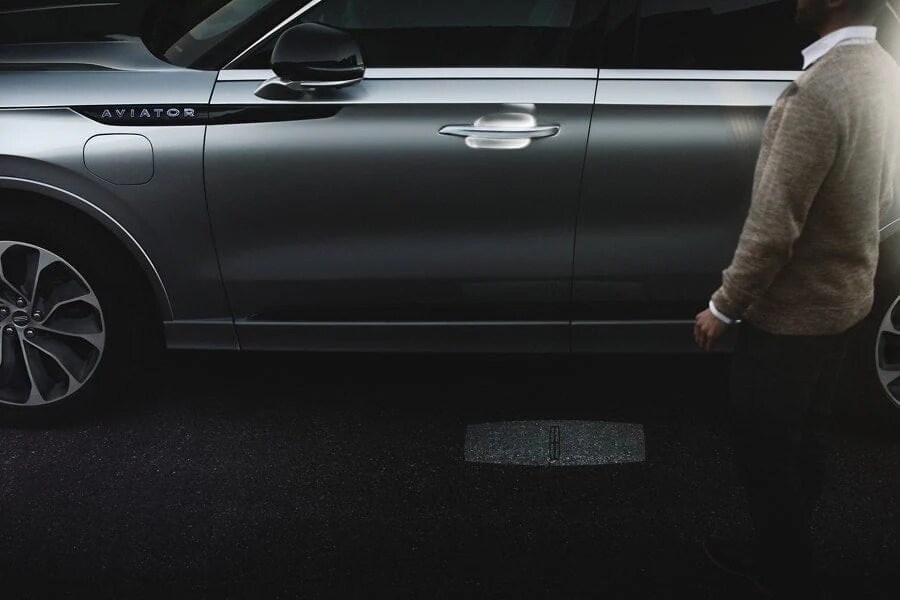 WELCOME MAT
As part of the approach sequence, the door handle pockets softly glow while a Lincoln logo welcome mat is projected from the sideview mirror, illuminating the ground below the door. These lights help to guide the way while helping you see any debris, unevenness or water, making for more sure-footed entrances.
Lincoln Aviator® Grand Touring model shown. Available at Lincoln EV-certified retailers only.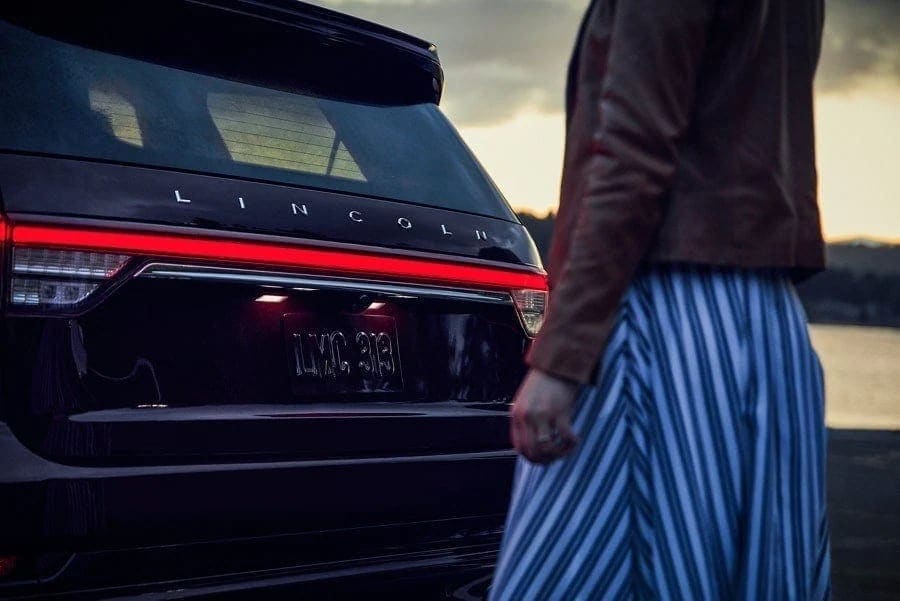 EXTERIOR LIGHTING
It's a warm and welcoming experience that helps guide the way. Tied to the approach detection, the front signature lamps' and taillamps' fade sequence* gradually reaches full illumination.
Lincoln Black Label model shown. Available at Lincoln Black Label retailers only.

*Taillamp fade sequence available on Lincoln Aviator® Black Label models only.
2023 AVIATOR®
Performance Features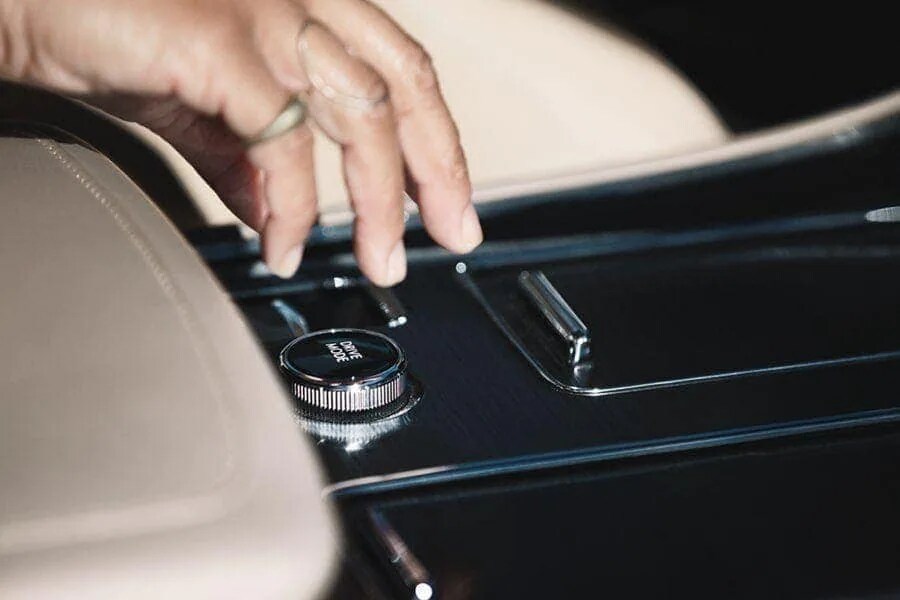 LINCOLN DRIVE MODES
There's a drive mode to match your mood and road conditions. Lincoln Drive Modes, easily selected by turning a knob in the center console, alter the suspension settings, steering, shift points and even ride heights. The Aviator Grand Touring* has two additional modes: Pure EV for a quiet all-electric drive and Preserve EV to recharge and save battery power for a later time.
*Available at Lincoln EV-certified dealers only.
AVAILABLE ALL-WHEEL DRIVE
The rear-wheel-drive platform in the Lincoln Aviator was designed to also accommodate all-wheel drive.* Because of this, when choosing the Aviator that's right for you, you can decide between the thrilling feel of rear-wheel drive* or the confident grip of available all-wheel drive.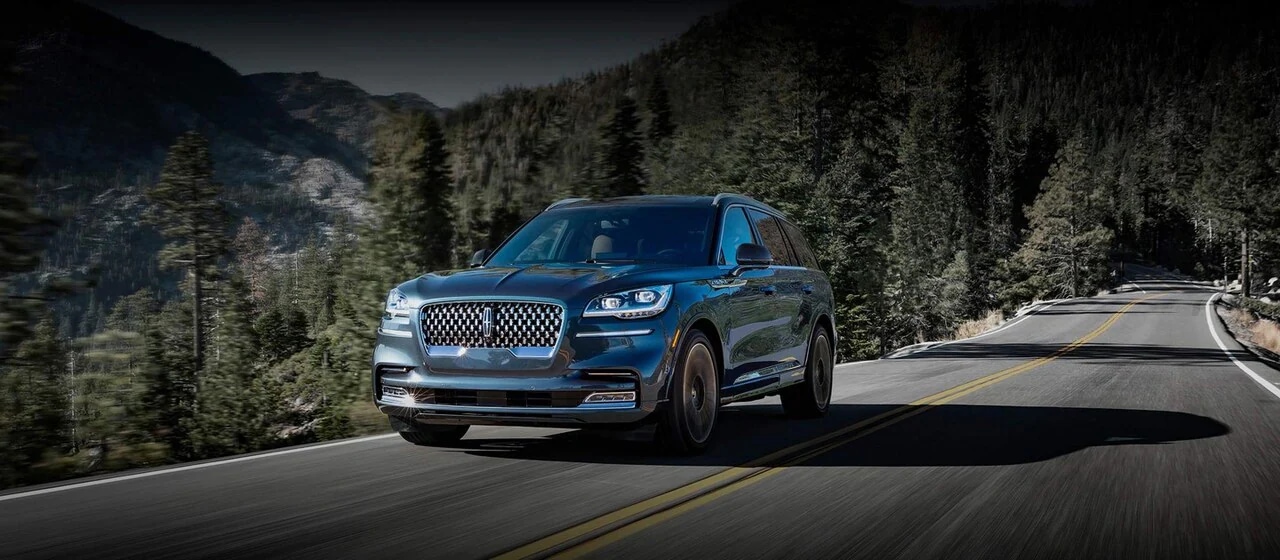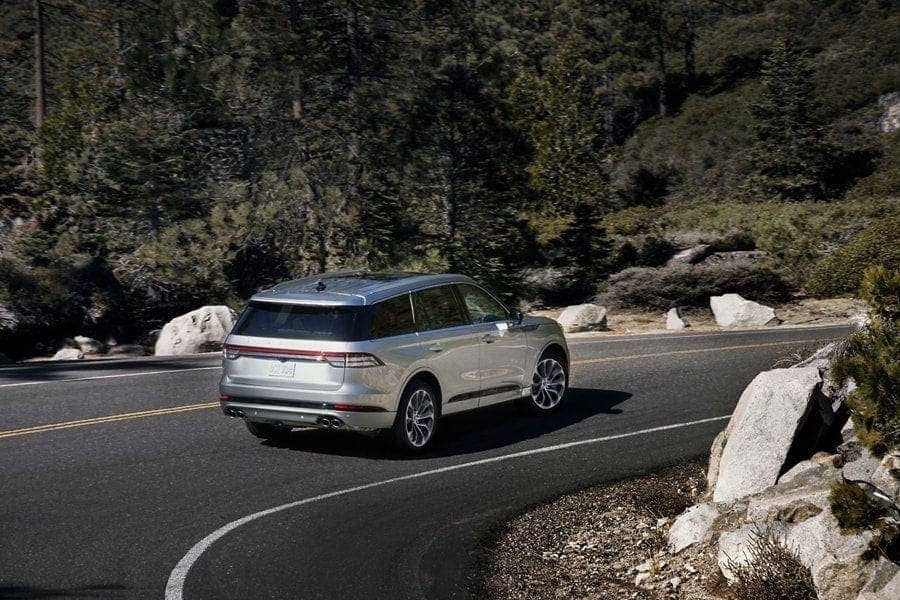 AIR GLIDE SUSPENSION
The Lincoln Aviator® SUV has an Air Glide Suspension, included in the available Dynamic Handling Package, which replaces traditional hard coil springs with air bladders. These automatically inflate and deflate to help soften your ride, creating the sensation of riding on air, quite literally. This system allows the vehicle to kneel to greet you as you approach, making getting in and loading cargo more effortless. Plus the suspension will rise and lower based on specific drive modes.
2023 AVIATOR®
Technology Features
AUTO AIR REFRESH
A breath of fresh air. Available Auto Air Refresh is a holistic air filtration and active air monitoring system. Using Aviator's standard cabin particulate and odor filter, Auto Air Refresh helps clean the cabin air by filtering out particles caused by atmospheric dust, tobacco smoke, smog and some allergens, including pollen.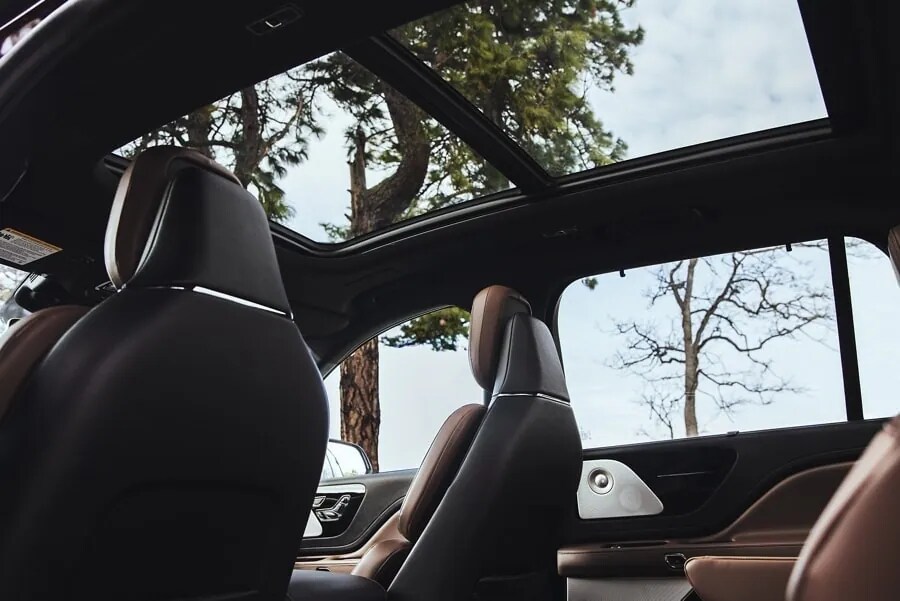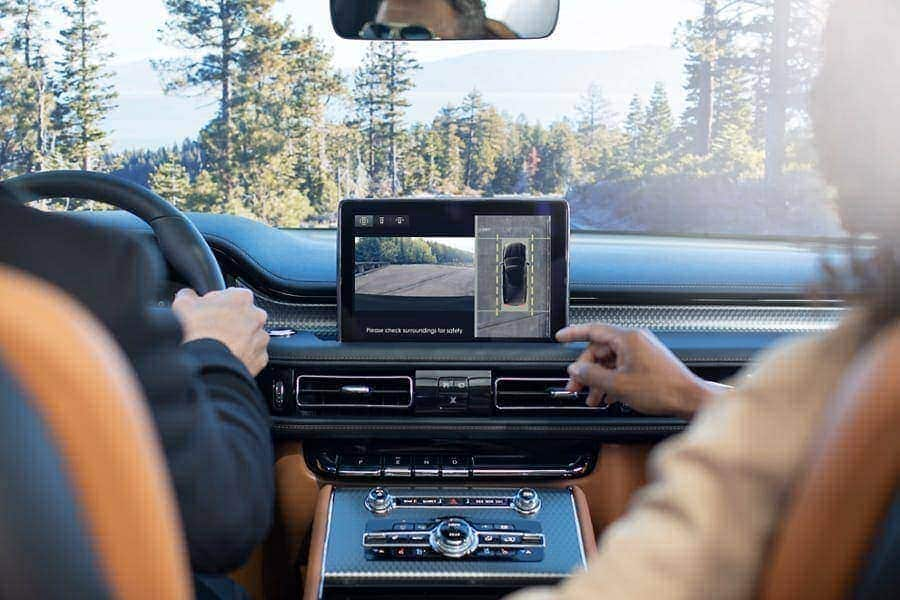 AVAILABLE 360-DEGREE CAMERA
Get a bird's-eye view on keeping you confident behind the wheel. A series of cameras captures your surroundings and merge the scenes to give you a 360-degree view of the areas surrounding the vehicle.
Lincoln Black Label model shown. Available at participating Lincoln Black Label Retailers only.
Driver-assist features are supplemental and do not replace the driver's attention, judgment and need to control the vehicle. It does not replace safe driving. See Owner's Manual for details and limitations.
Lincoln Aviator® Black Label
Enjoy an elevated expression of your style by selecting a distinctive Lincoln Black Label theme and receive exclusive benefits and helpful features including Lincoln Co-Pilot360™ 1.5 Plus and Phone As A Key. *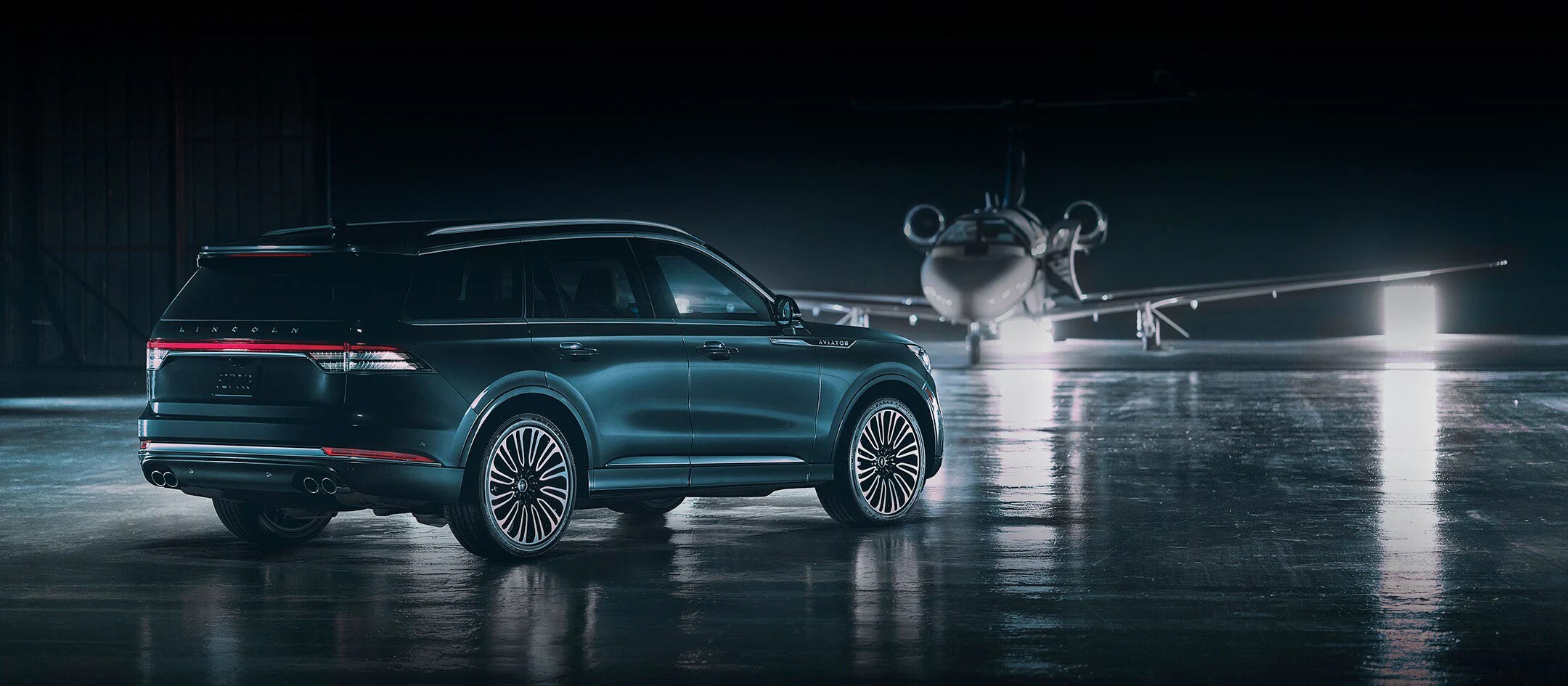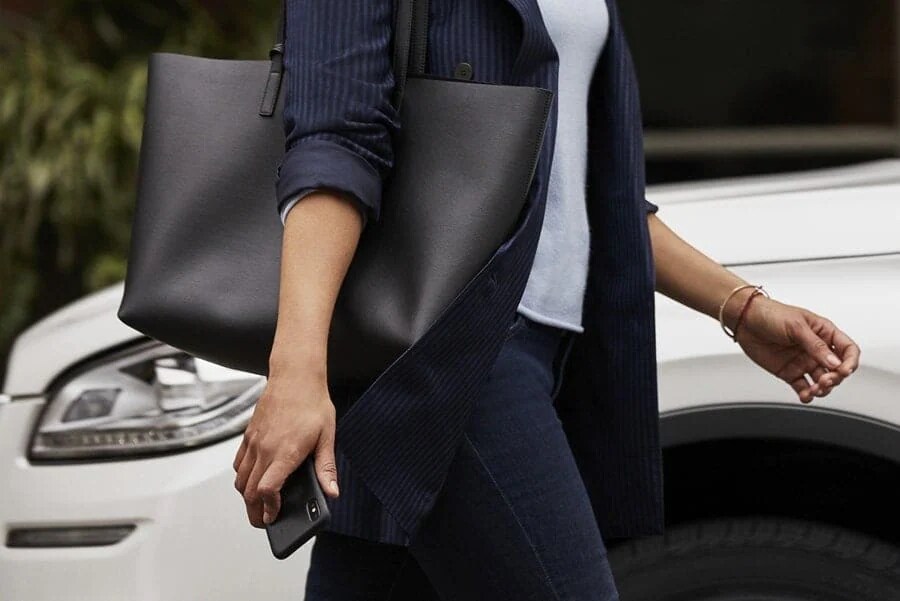 The Lincoln Ownership Experience
Your Lincoln is more than a vehicle. Lincoln ownership offers an array of servicesand benefits that bring simplicity to your life.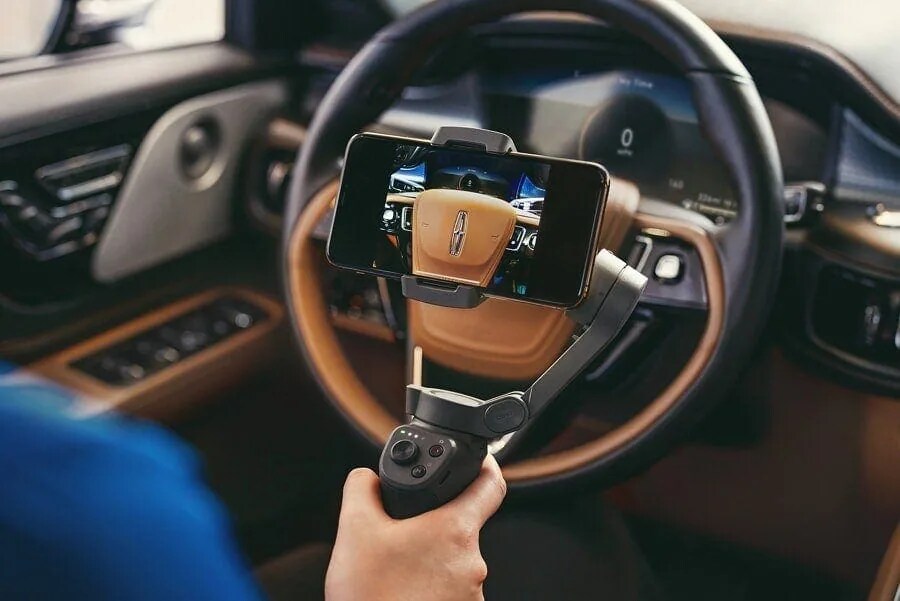 A PRIVATE SHOWING
Get to know the Lincoln Aviator® through a live virtual tour with a Lincoln Product Specialist.
Contact Us
* Indicates a required field